Cone Crusher
supplyability: 14 Set/Sets per

Weekprice: 2,000 - 38,500

Port: Tianjin, Qingdao, Shanghai or others

Type: Cone Crusher

Application: Secondary Crushing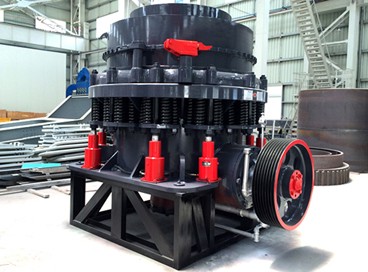 Features

Cone crusher, which is also called cone crushers, is widely used in mine, metallurgy, construction, road paving, chemistry and silicate industry for crushing hard and medium hard rocks and ores such as iron ore, limestone, copper ore, quartz, granite and sandstone.
Cone Crusher Test Video
This series of cone crusher is suitable for crushing all kinds of ores and rocks with over-medium hardness and it has such features as reliable structure, high production efficiency, convenient adjustment and economical use. The spring protection system is overload protective device which will allow the foreign matters such as iron to go through the crushing chamber without damaging the machine. Cone crushers adopts two types of sealing, namely dry oil and water, which will separate the stone powders and lubricating oil, thus ensuring reliable work.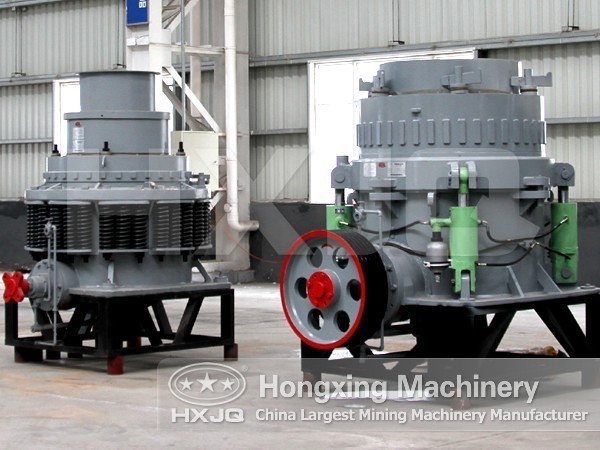 Working Principle:
When cone crushers begin to work, the electro motor drives the eccentric sleeve through the spring coupling, drive shaft and a pair of angle gear, so that the crushing wall of cone crusher gets close to and then gets away from the surface of the rolling mortar wall fixed on the adjusting sleeve, and the ores inside the crushing chamber will be constantly impacted, squeezed and bent to be crushed.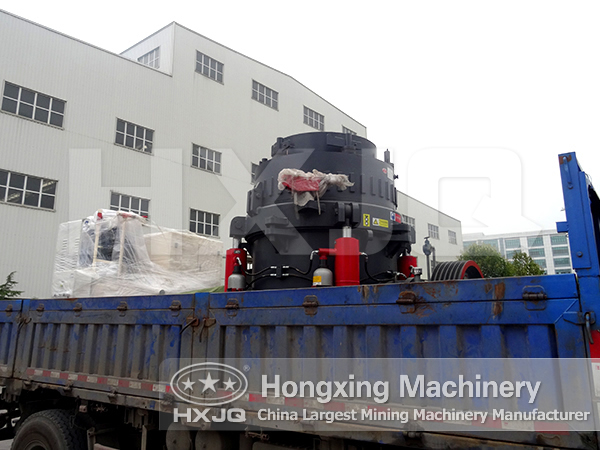 Cone crusher can be used in building material, chemical, mineral, sand production and other industries. Cone crushers can crush various medium-hard ores and stones. Cone crusher has high efficiency with low energy consumption, and its products have uniform particle size.
Features:
1. Big production capacity, stable performance.
2. Long service life of the quick-wear spare parts and low running cost.
3. The rare oil station can continuously supply oil for lubrication, thus reducing the stoppage and maintenance time.
Cone crushers have many types, such as, spring cone crusher, hydro cone crusher, and compound cone crusher. Cone crusher is advanced new crushing equipment with high-power and large crushing ratio. This machine is developed after drawing a lot of advantages of many crushing equipment, and can be used in rocks, ores, slag and refractory industries.
Cone crusher are mainly composed of rack, horizontal axis, moving cone, fixed cone, lubrication system, hydraulic system, control system etc.
China is a major exporter of cone crushers. Henan Hongxing is a manufacturer and supplier of cone crusher machine. If you want to learn more about the knowledge and price of our cone crusher, please contact with us directly.
Technical Data

Parameters type
Specification
Model
Diameter
of large
end of
crushing
cone
(mm)
Max.feeding
size(mm)
Width of
discharge
opening
(mm)
Processing
capacity
(t/h)
Motor
power
(kw)
Total
weight
(t)
Dimensions
(L×W×H)
(mm)
Φ600
PYB600
600
65
12-25
40
8P 30
5
2234×1370×1675
PYD600
35
3-13
12-23
5.5
2234×1370×1675
Φ900
PYB900
900
115
15-50
50-90
8P 55
11.2
2692×1640×2350
PYZ900
60
5-20
20-65
11.2
2692×1640×2350
PYD900
50
3-13
15-50
11.3
2692×1640×2350
Φ1200
PYB1200
1200
145
20-50
110-168
8P 110
24.7
2790×1878×2844
PYZ1200
100
8-25
42-135
25
2790×1878×2844
PYD1200
50
3-15
18-105
25.3
2790×1878×2844
Φ1750
PYB1750
1750
215
25-50
180-360
8P 160
50.3
3910×2894×3809
PYZ1750
185
10-30
80-210
50.3
3910×2894×3809
PYD1750
85
5-13
60-180
50.2
3910×2894×3809
Φ2200
PYB2200
2200
300
30-60
420-700
8P 280-260
80
4622×3302×4470
PYZ2200
230
10-30
130-410
80
4622×3302×4470
PYD2200
100
5-15
80-200
81.4
4622×3302×4470
Please enter your questions, such as ball mill: the type of raw material, feed size, capacity, specifications and the final product size, we will answer your questions as quickly as possible according to your needs.
Now purchasing our products will enjoy the lowest discount, please call our hotline: 0086-0371-63313738