Disk Granulator
supplyability: 3 Set/Sets per Dayprice: 1,000 - 66,854

Port: Qingdao,Tianjin,Shanghai or others

Type: ball making equipment

Application: Ore, stone crushing, rock crushing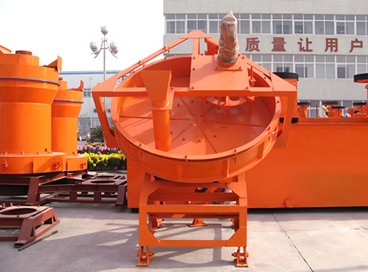 Features

The disk granulator is transformed by Hongxing Company combining with advanced technology of similar equipment; it can send materials into the next step in uniform and continuous way, and it is able to withstand large warehouse pressure. As fine material feeding device, disk granulator is suitable for transporting powdery, beaded or small piece of non-viscous materials, such as pulverized coal, cement, clinker, limestone, shale, coal gangue, clay powder, etc. So, it is widely used in gold factory, coal plants, chemical plants, and infrastructure and mechanization foundry.
Structure:
Disk grain making machine is composed of the big disk, large gears, transmission parts, rack, pedestal, scraper frame power scraper, etc.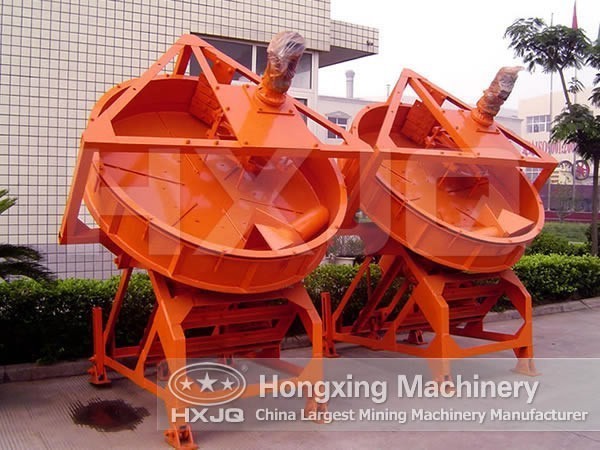 Features:
1. Disc granulator has novel and reasonable structure and flexible layout, suitable for the transformation of the old plant.
2. The inclination of big board is adjustable. Angle gasket makes adjustment flexible and convenient.
3. The unique combination of scraper integration reduces auxiliary power consumption.
4. The big disk is composed by disk body and disk section. The disk section can be adjusted up and down along the disk body.
5. New dredging design coupled with the unique disc body processing technology make dredging and balling effect better, so that 90% of the pellet diameter is controlled within 3-5mm.
Disk grain making machine is common used granulating equipment, suitable for the pharmaceutical, feed, fertilizers and many other industries. Disk granulator is mainly used for the production of particles.
Disk grain making machine uses circular structures, which can improve the production efficiency and reduce labor costs. Hongxing disk granulator has advantages of durable, thicker and heavier design, smoother running, longer service life and so on.
1. Disk grain making machine has novel structure and better grain making efficiency, so it can be used for transformation of old factory.
2. The disc tilt angle is adjustable, so it's flexible and convenient.
3. The non-powered combination squeegee can reduce power consumption.
Technical Data

Parameters type
Specification
(m)

Rotation speed
(r/min)

Production capacity
(t/h)

Motor
(kw)

Adjustment range of obliquity

Dimensions
(m)

Total weight
(t)

Φ2.2

14.25

4-8

7.5

35-55

2.8×2.75×2.58

3.2

Φ2.5

11.81

5-10

7.5

35-55

3.2×2.3×3

3.6

Φ2.8

11.21

12-16

7.5

35-55

3.4×2.6×3.1

4.1

Φ3.0

11.3

15-18

11

35-55

3.7×2.7×3.3

4.8

Φ3.2

9.6

15-20

11

35-55

3.9×2.7×3.4

5.6

Φ3.6

9.1

18-24

15

35-55

4.3×3.1×4.0

7.2
Please enter your questions, such as ball mill: the type of raw material, feed size, capacity, specifications and the final product size, we will answer your questions as quickly as possible according to your needs.
Now purchasing our products will enjoy the lowest discount, please call our hotline: 0086-0371-63313738