Sand Maker
supplyability: 2 Set/Sets per

Weekprice: 59,000 - 65,000

Port: Tianjin, Qingdao, Shanghai etc

Type: vertical shaft impact crusher

Application: Mining, sand making machinery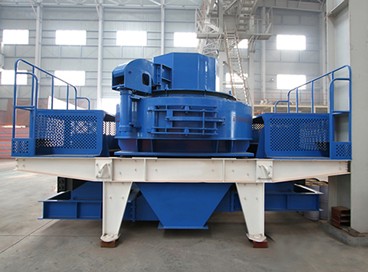 Features

Sand maker also can be called sand making machine,sand making machinery or sand making machines,is a high-energy and low consumption equipment with international advanced level, it is currently the most effective, practical and reliable gravel machine.
The series of sand maker is widely used in a variety of industries, such as ore, aluminum where the soil clinker, mechanism building sand, cement, glass raw materials, refractories, corundum, mechanism building sand, stone and various metallurgical slag, etc., especially broken silicon carbide, carborundum, sintered bauxite, U.S. sand contour hard, special hard and corrosion-resistant materials, sand making machine has a greater yield and efficacy.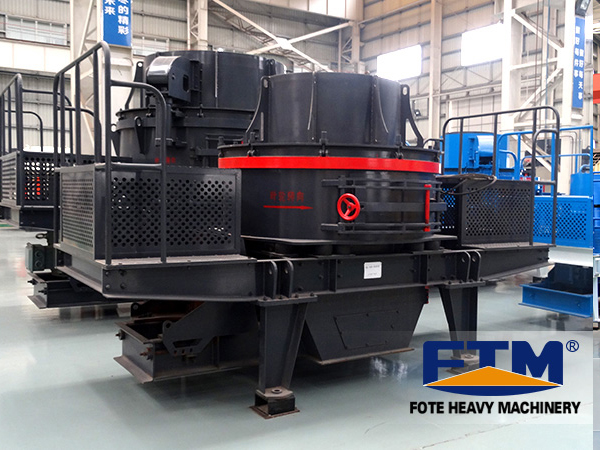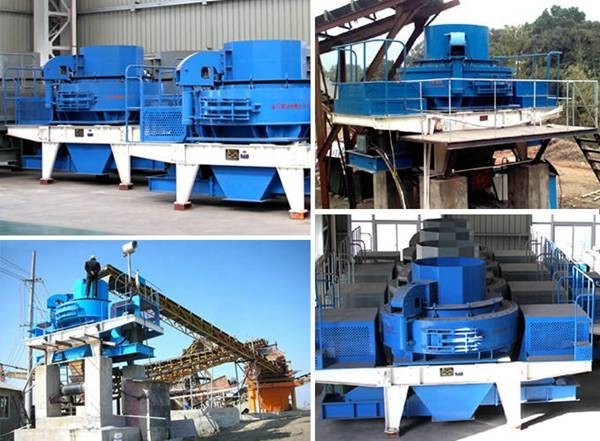 The working characteristics of sand maker:
(1) sand maker has simple structure and low cost.
(2) energy efficient, high crushing efficiency.
(3) It has function of crushing and coarse grinding.
(4) the ability of non-crushing materials is strong, and it is influenced by material moisture, but the influence is small, the moisture content is up to 8%.
(5)It can break the hard, extra-hard materials (such as corundum, sintered aluminum, bauxite, etc.).
(6) The product broken by the sand maker is cube, little iron contamination.
(7) The materials in impeller and whirl crushing cavity significantly reduce the wear parts cost and maintenance workload.
(8) Operation and maintenance and installation is easy.
(9) Working noise is below 75 decibels (Db level)
(10) light weight, installation type is diverse, removable mounting.
Features:
Sand maker is medium and fine crushing equipment developed in nineties, it is currently widely used to replace cone crusher, roller machine, ball mill models.
Structure is novel, unique, and operation is smooth.
3) energy consumption is small, high yield, large crushing ratio.
4) devices are small, easy to operate, easy installation and maintenance.
5) It has shaping function, the products were cuboidal, and bulk density.
6) In the production process, the stone can form a layer to protect the bottom, the body has no wear, and is durable.
7) a small amount of wear parts is made of extra-hard wear-resistant material, small size, light weight, easy to replace parts.
Sand making machine or VSI sand maker is a kind of artificial sand making equipment, mainly for producing artificial sands and stones. Sand makers are used for crushing and shaping soft, medium hard and super hard materials. Sand makers are widely used to process various ores, cement clinker, and bauxite clinker such relatively hard, hard-wearing and corrosive materials.
Sand making machinery plays an important role in sand production line, and can be used to process materials which have a wide application.
Sand making plant is composed of hopper, valve, impeller, shaft, chassis, gear etc.. The materials firstly fall into the sand making machinery from the top, and then enter into the high-speed rotation of the rotor to accelerate. After that, they will be thrown and impacted on the surrounding liner. Then the materials move downward in a deflected way and hit each other again. Finally they are discharged from the lower discharge port.
Technical Data

Parameters type
Model
specification
Max.feeding
size
(mm)
Power
(kw)
Rotation
speed of
impeller
(r/min)
Capacity
(t/h)
Overall
dimension
(L×W×H)
(mm)
HX-06
35
2P 37-55KW
2000-3000
12-30
2500×1620×2600
HX-07
45
4P 55-75KW
1500-2500
25-55
2700×1760×2800
HX-09
50
4P 110-150KW
1200-2000
55-100
3900×2000×3070
HX-10
60
4P 150-180KW
1000-1700
100-160
4600×2350×3450
Please enter your questions, such as ball mill: the type of raw material, feed size, capacity, specifications and the final product size, we will answer your questions as quickly as possible according to your needs.
Now purchasing our products will enjoy the lowest discount, please call our hotline: 0086-0371-63313738