Chute Feeder
supplyability: 10 Set/Sets per

Weekprice: 1,000 - 5,600

Port: Qingdao,Tianjin,Shanghai or others

Type: Feeder Machine

Application: Ore, stone crushing, rock crushing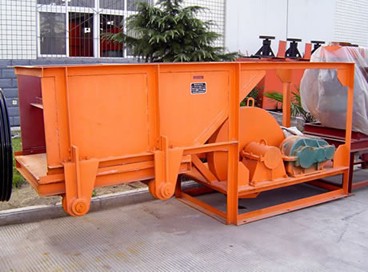 Features

The chute feeder is a tank chassis reciprocating feeding equipment, and it not only can be hoisted below the hopper discharge opening, but also can be set up on the ground. The chute feeder is the feeding equipment of jaw crusher and other crusher requires uniform feeding. The chute feeder is one kind of feeder, which is suitable for short-distance transport of metallic and non-metallic materials.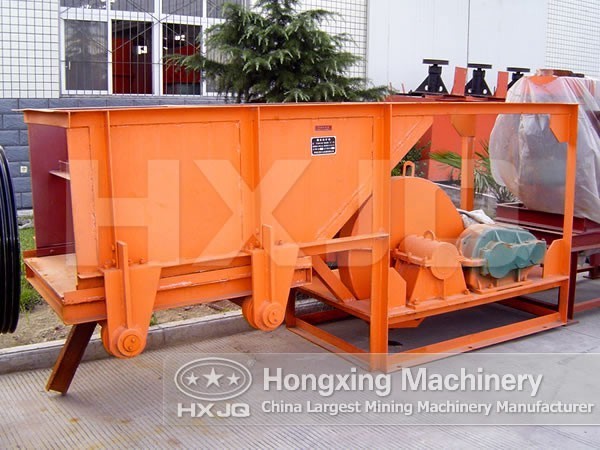 The stroke of chute feeder can be made proper adjustments by the eccentric wheel, and the eccentricity is half of the stroke. According to experience of some mine, eccentricity should not be less than 30 mm for cohesive ore. The width of rough feeder is about the 2-2.5 times of maximum material particle size. The biggest chute feeder can meet granularity of iron ore less than 500mm.
Chute feeder can be widely used in water conservancy and hydropower engineer, metallurgical, chemical, coal, mining, and other field for feeding the massive and granular materials from storage silo to various feeding devices.
Chute feeder is feeding machinery with can feed quantitatively and uniformly, suitable for short-range feeding of metal, non-metallic materials. The mining feeder or ore feeder can be used in metallurgy, chemical industry, mining, water conservancy or other industries. It can send the massive, granular material into different machines from the stock bin.
Chute feeder has simple structure and convenient operation. This equipment is mainly used to form production line with other devices. For example, it can be used to evenly feed small pieces of material into mill or rod mill, evenly transport bulk materials onto the belt conveyor, and evenly put the massive stones into the jaw crushing machine.
Technical Data

Parameters type
Specification
Capacity
(t/h)
Motor Power
(kw)
600×500
10.5-25.5
4
980×1240
36-90
7.5
1000×1900
300
7.5
Please enter your questions, such as ball mill: the type of raw material, feed size, capacity, specifications and the final product size, we will answer your questions as quickly as possible according to your needs.
Now purchasing our products will enjoy the lowest discount, please call our hotline: 0086-0371-63313738