Raymond Mill
supplyability: 10 Set/Sets per Monthprice: 1,500 - 100,000

Port: Qingdao,Tianjin,Shanghai or others

Type: Raymond Mill

Application: Ore, Grinding, Pulverizer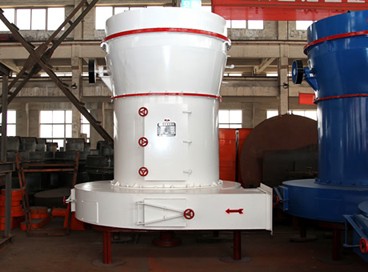 Features

The raymond mill produced by Hongxing Machinery adopts advanced structure of similar foreign products, and improves the traditional design on the basis of the traditional raymond mill. The grinder mill has higher efficiency, lower power consumption, smaller footprint, small-time investment than ball mill.
The grinding roller of Raymond mill or raymond grinding mill tightly closes to grinding ring due to the centrifugal force, it will not affect the yield and fineness of the finished grinding to a certain thickness. The replacement cycle of roller and grinding ring of grinder mill is long, and reduce maintenance, improve milling efficiency. Excluding the problems that the wearing parts of raymond grinder is wear faster, shorter replacement cycle.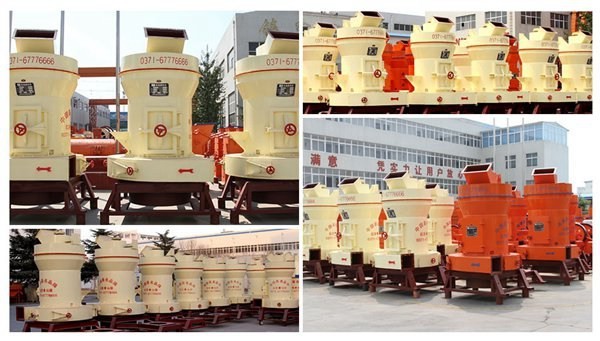 The working process of raymond grinder:
The whole structure of raymond mill produced by Hongxing Machinery is made of the host, analysis machine, plumbing fixtures, blowers, according to user needs, the raymond grinding mill and raymond grinder can be equipped with a crusher, elevator, electromagnetic vibration feeder machine, cabinet and other components. After materials are crushed to the desired particle size, hoist sent the material to the storage hopper, then the electromagnetic vibrating feeder evenly sent the materials to the working chamber of raymond mill, when the material enter the grinding roller mill ring , when the grinding roller is scrolling, which the squeezing and grinding the material to achieve the purpose of crushing materials. The fine powder through the raymond mill with the blower circulating air is brought into the analysis machine for sorting materials, and the over coarse materials are regrinded, qualified fine powder with the airflow enter the finished cyclone powder collector, which are discharged from flour tube, they are finished products.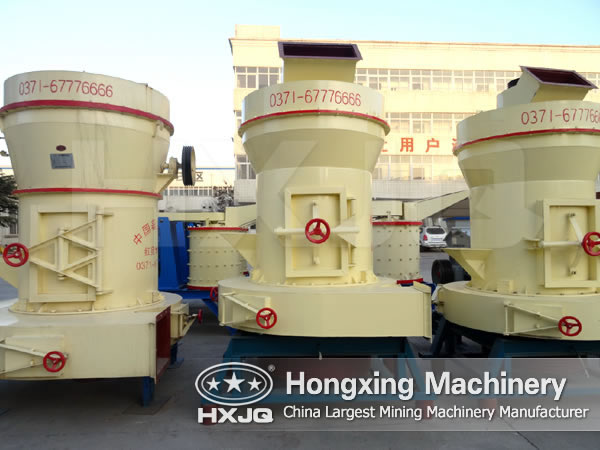 The Raymond mill with models of 3R1410, 1815, 2115, 2615, 2714, 2715, 2716, 3016, 4R2715, 3016, 3116, 3216, 5R4119, 5R41 and 6R4427 are high efficient fine powder making machine suitable for the high efficient and closed cycle grinding work in small and medium-sized mines, chemical industry, building materials, metallurgy, refractory materials, pharmaceutical, cement and other industries. So stone flour mill is a new type of rock grinder that can be used to replace high pressure suspension mill for powder processing.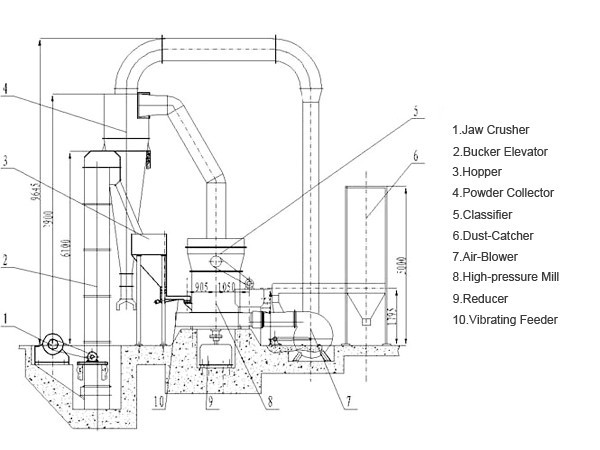 Special Service:
For the convenience of the user, Hongxing provides a variety of non-metallic mineral deep processing and utilization of technology free of charge, and provided free design and site layout of raymond mill or grinder mill production line system. If you have mining minerals or rocks, but do not know how to process and utilize, please contact us, we will design for you a reasonable processing line.
Raymond mill is an important grinding plant or milling equipment, also named grinder mill, rock grinder and stone grinder machine. Raymond grinder is often used in ore grinding operation, and can grind a variety of materials. Raymond grinding mill is applicable to multiple industries, and the grinding fineness of materials can be freely adjusted.
Raymond mill looks like an upright cylinder, which is driven by motor under the stone grinder machine. Materials be fed by electromagnetic vibrating feeder from the side of the grinder mill into another side of the grinder mill. Rotary center line of grinding roller is vertical to the horizontal plane. Raymond grinder can be divided into several models such as 3R, 4R, 5R, 6R according to the number of roller.
Raymond roller tightly presses on the ring under the effect of eccentricity, so when the rollers are worn, the quality and fineness of the finished product won't be affected. Therefore, raymond grinding mill has longer service life.
Stone Flour Mill (Raymond Mill)
The typical equipment of rock grinder and stone flour mill is Raymond mill, which is mainly used for all kinds of powder preparation, mineral powder preparation and pulverized coal preparation, such as the fine powder processing of raw ore, gypsum ore, coal and other materials. Thus rock grinder can be used to the processing operation of potassium feldspar, calcite, talc, marble, limestone, dolomite, fluorspar and other ultrafine powders.
The Structure of Raymond Mill:
The structure of Raymond mill mainly consists of host machine, analytical engine, blower, the finished product cyclone separator, pipeline equipment and electric motor and so on, of which the host machine is composed of a machine frame, a wind inlet volute, blade, roll grinding, grinding ring, a cover casing and a motor. The auxiliary equipments include jaw crusher, bucket elevator, electro-magnetic vibrating feeder and electric control cabinet etc. thus the users can choose flexibly according to the site conditions.
The Schematic Diagram of Raymond Mill:
There are lots of enterprises in the production of Raymond mill, but the quality of raymond mill produced by small manufacturers can't be assured. If you want to purchase a rock grinder, it is necessary for you to contact a large Raymond mill supplier and make an inspection to the production workshop. Only this can ensure the after-sale service and the quality of stone flour mill.
Technical Data

Parameters type
| | | |
| --- | --- | --- |
| Model | 4525 | 4119 |
| Feeding Size(mm) | ≤30 | ≤25 |
| Output Size(mm) | 0.173-0.044 | 0.173-0.044 |
| Shift Output of Different Material Fineness(t) | 16-176 | 8-78 |
| Rotation Speed of Central Shaft(r/min) | 82 | 105 |
| Ring Diameter(mm) | 1770 | 1400 |
| Roller Diameter(mm) | 450 | 410 |
| Roller Height(mm) | 250 | 190 |
| Main Motor | Y315M-4-132 | Y280S-4-75 |
| Fan Motor | Y315M-4-132 | Y280S-4-75 |
| Analyzer Motor | YCT250-4A-18.5 | YCT200-4B-7.5 |
Please enter your questions, such as ball mill: the type of raw material, feed size, capacity, specifications and the final product size, we will answer your questions as quickly as possible according to your needs.
Now purchasing our products will enjoy the lowest discount, please call our hotline: 0086-0371-63313738