Required Mining Equipments in Mining Process
Most metals are mined from the mines, and the industrialized society has great demand for metals and other materials, so ore mining industry is concerned by many mining machine manufacturers. In the future, the quarry equipment manufacturers who provide high-grade ores with relative and reasonable prices can grasp the initiative in the market.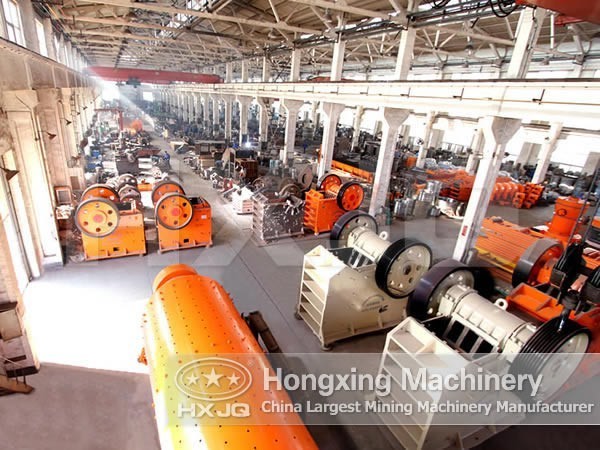 To do mining work well, the preparation is very important. However, what mining equipment is needed in the mining process? What kind of quarry machine is best for mining process?
In general, we call the place used for exploiting ordinary mineral ore as quarry, and common mineral ores are limestone, basalt, marble, magnetite, chalcopyrite, gold and so on.
Generally speaking, commonly used mining equipments are vibrating feeder, jaw crusher, impact crusher, cone crusher, vertical shaft impact crusher (sand making machine), vibrating screen, ball mill, high frequency screen, bucket elevators and other equipment.
In the aggregate processing and production in quarry, crusher and sand making equipment are not usually used alone, but combined into stone production line or sand production line through reasonable design, for accomplishing efficient production of sand and gravel production together. The main production processes are required to use suitable mining equipment such as limestone machinery and ore elevator machine, in order to obtain the best economic results.
Advantages of mining equipment produced by our company:
1. High degree of automation, large crushing ratio, high production efficiency, large capacity, cube-shaped crushed product, low flakiness content, without internal cracks, high compressive strength, etc.
2. Easy maintenance, the wear parts are made of the latest high-strength wear-resistant materials color, with low loss and long service life, can bring customers considerable economic benefits.
3. Mining equipment produced by our company can be successfully applied in crushing and processing limestone, basalt, granite, pebbles and other rocks, and the product quality fully meets the GB14685-2001 standard, so mining equipment produced by our company provides qualified aggregate for expressway, railway, water conservancy, concrete mixing stations and other industries.
Hongxing mining equipments are with reasonable design made by high-quality professional technicians, so they are with advantages of smoother running, higher efficiency, greater yield, good quality of finished gravel, very flexible application, etc. Our mining equipments can flexibly adjust the size of finished sand and gravel depending on different construction phases, and timely produce marketable products, to reduce post-project investment.
Please enter your questions, such as ball mill: the type of raw material, feed size, capacity, specifications and the final product size, we will answer your questions as quickly as possible according to your needs.
Now purchasing our products will enjoy the lowest discount, please call our hotline: 0086-0371-63313738