Corporate Information

Contact us or our partners about our products, supplies, services, support and programs.
| | |
| --- | --- |
| | E-mail: market@hxjq.com |
| | TEL: 0086-0371-63313738 |
| | MSN: hxjq@hxjq.com |
| | Yahoo: hxjqchina@yahoo.com |
Experts Show You How to Control the Grinding Fineness of Ball Mills
Ball mills are well known as the most popular grinding machines in the mining industry. How to control the grinding fineness properly has been the concern for many manufacturers and customers, which will have much effect on lowering cost and improving the economic performance.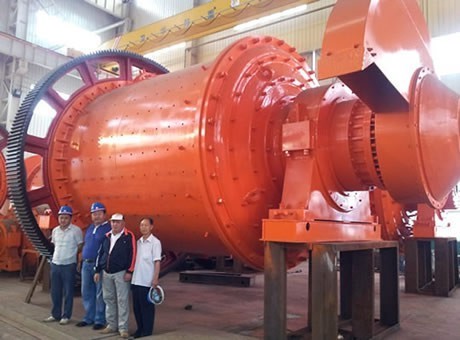 First we should learn about the main reasons influencing the grinding fineness. They are: raw ore hardness, particle size after crushing, screen grid holes, feeding quantity, type of ball mills, quantity of steel balls, size of the balls, abrasion of ball mill's scale board, the rotary speed of the ball mill and the size of the discharging hole of the ball mill etc. Here our experts will show you several simple measures you can take in the operation of the ball mills.
1. The hardness of the raw ores
Different minerals have different kinds of hardness. The hardness of a mineral can't be changed because it's a natural property. However, in the actual production process, we can do reasonable arrangement of all kinds of minerals in order to guarantee the uniform size of the minerals and the well distribution of the ore powder and bulks.
2. The particle size of the crushed materials and the screen grid holes
It's a key step to adjust the particle size of the crushed materials and change the size of the screen grid holes. When we operate the ball mill, we should check and supervise the crushing system of the equipment. If there are changes of the particle size of the materials happening during the production, we must report this situation and adjust the grinding fineness to make it smaller.
Please enter your questions, such as ball mill: the type of raw material, feed size, capacity, specifications and the final product size, we will answer your questions as quickly as possible according to your needs.
Now purchasing our products will enjoy the lowest discount, please call our hotline: 0086-0371-63313738