We are the Leader in Crushing and Grinding Industry
After many years' research, our company has developed all kinds of internationally advanced crushers, which can be used together with other machinery for a complete sand-making process. This design has a leading role in the industry.
Relying on world-leading crushing and grinding technology, advanced management, and an excellent quality control system, our company has earned a high reputation among our customers.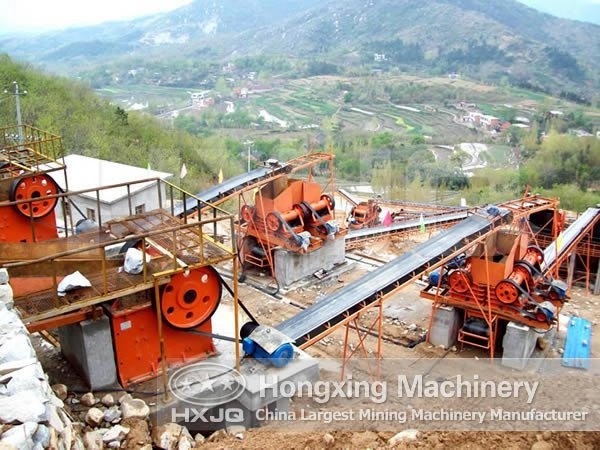 Our aggregate crushing and grinding plants include stone crushers like jaw crusher, impact crusher, cone crusher, hammer crusher, mobile jaw crusher, mobile impact crusher, mobile cone crusher, crawler type mobile crusher, tire type mobile crusher, and mobile crushing station etc and grinding mills like super fine mill, Raymond mill, high strength grinding mill etc. Their capacity is 50t/hr to 500t/hr. To meet customers' specific requirements, we can also add other equipment such as dust collectors to the production line.
We have passed the certification of ISO 9001 and set up an experienced R&D team providing continuous power to ensure reliable and effective products. Our experienced and well-educated personnel work closely together to ensure our customers' success.
Whether you are looking for portable plants, semi-mobile plants, stationary plants on a concrete base or stationary plants on a steel base, our company have both standard and customized crushing and grinding plants to suit your needs. We are ready to modify the design and offer you the optimum solution to meet your specific requirements.
If you have special needs, please contact us.
Please enter your questions, such as ball mill: the type of raw material, feed size, capacity, specifications and the final product size, we will answer your questions as quickly as possible according to your needs.
Now purchasing our products will enjoy the lowest discount, please call our hotline: 0086-0371-63313738