Corporate Information

Contact us or our partners about our products, supplies, services, support and programs.
| | |
| --- | --- |
| | E-mail: market@hxjq.com |
| | TEL: 0086-0371-63313738 |
| | MSN: hxjq@hxjq.com |
| | Yahoo: hxjqchina@yahoo.com |
Timely Maintenance is Important for Ball Mills
According to our experts, the proper and timely maintenance has much importance for the mining machines especially for ball mills.
If users are careless about the maintaining process, they will meet much trouble during the operation of the ball mills. When the following cases happen to the ball mills, they will show users the mistakes that they make in the aspect of the ball mill's maintenance. Then customers should pay more attention when they are about to use the ball mill.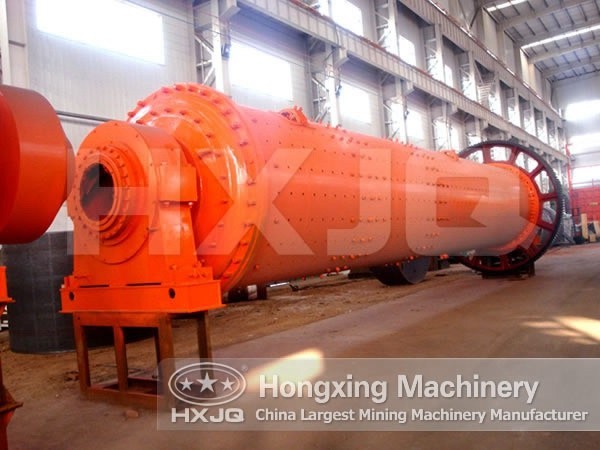 The inaccurate gear parameters are the next serious trouble for users. Data shows that when we transform the mapping gears, the spiral angle and the mold number are neither accurate, which causes the little contact ratio, strong impact and too much stress. Finally the gears will break in no time. The best way to avoid the above problem is to re-map and correct the gear parameters of the ball mill's reducer.
Our experts say that the unreasonable checking scheme is the most commonly seen problem that users will meet. When the reducer gears of the ball mill impact each other, it's easy for the gears to be worn.
In general, we usually change the worn gear and the related shaft, but at this time we can't tell whether the new gear and shaft will perform as well as the old one. Sometimes the crashing problem will occur when the ball mill is running, leading the gear to be broken easily. In order to make the gears match each other quite well, we should equip the whole set of ball mill to guarantee the complete running-in of the ball mill.
Please enter your questions, such as ball mill: the type of raw material, feed size, capacity, specifications and the final product size, we will answer your questions as quickly as possible according to your needs.
Now purchasing our products will enjoy the lowest discount, please call our hotline: 0086-0371-63313738