How to Treat Noise Pollution of Sand Makers
Although sand makers are good helpers for the industrial construction, they produce too much noise pollution at the same time when they are working, which influences the working efficiency and health of workers.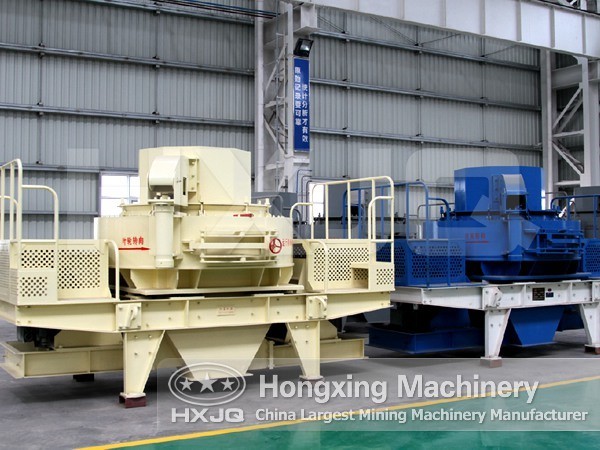 After years' research and development on the noise problem, the experts of our company have made conclusion about how to treat the noise pollution of sand makers effectively in four aspects:
1.Protection for the field men
Workers need to wear self-protection and noise control devices like earplugs, ear muffs, helmet etc; meanwhile they should work in turns as to shorten the working time staying in the noisy working field.
2.Manufacturing technique
We try improving the sand maker by adopting the low noise parts. Through trial and error, our company has developed the new type of sand makers with less noise, higher yield and lower energy consumption than the traditional machines made by other manufacturers.
3.External measures
When using the sand maker, users can try many methods to reduce the noise pollution such as noise elimination, sound absorbing, sound insulation, vibration isolation and vibration reduction etc.
4.Spread control
We can prevent the noise from spreading by setting protective screens like natural hillocks, soil lope, woods or bushes. Also, we should make reasonable general layout for the working field. When building the factories and mines, we'd better separate the noise source workshops and equipment from the quiet labs and offices. Try our best to centralize the strong noise producing equipment and production lines for simple spread control.
Please enter your questions, such as ball mill: the type of raw material, feed size, capacity, specifications and the final product size, we will answer your questions as quickly as possible according to your needs.
Now purchasing our products will enjoy the lowest discount, please call our hotline: 0086-0371-63313738