How Many Advantages Do Toothed Roll Crushers Own?
The toothed roller crusher is used to do medium and fine crushing of hard and medium hard ores and stones in many industries. Our toothed roll crusher's electromotor is connected with the reducer with Limit type hydraulic coupler to prevent dynamic overload, so that the sensor is safe and reliable, thus making it widely used all over the world.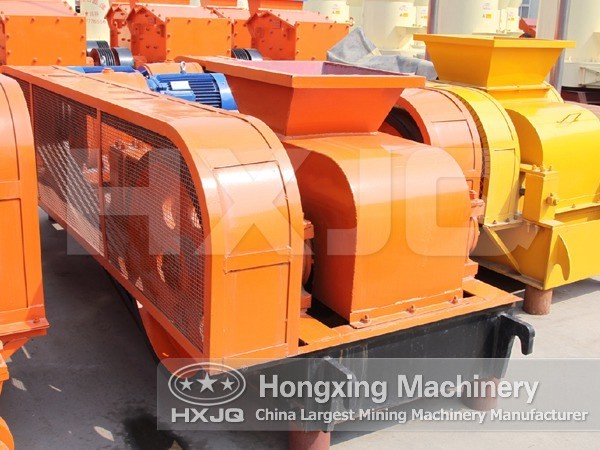 Here, our experts will show you how many advantages our toothed roll crushers have.
1.Compared with other types of crushers, this series of crusher has many advantages such as big crushing ratio, no requirement for the water content of the materials to be crushed, low noise, low vibration, low energy consumption, small coverage size and simple and convenient maintenance.
2.It is equipped with hydraulic automatic yielding device which can effectively prevent the iron from damaging the roll and prevent wood and soft materials from damaging the normal work of the roll.
3.It is equipped with intelligent clearing device which can automatically remove the materials sticking on the chamber wall using the working intervals.
4.This machine adopts mechanical, equipment and hydraulic protective device and interlocking device, thus effectively protecting the electromotor, crusher and the whole system.
5.This product becomes the first choice of the heat-engine plant to replace import crushing equipment due to its advantages of high efficiency, energy conservancy and environment protection. It is suitable for crushing crisp materials with medium and low hardness such as soft coal, blind coal, lignite and gangue and also suitable for processing sinter, coke, slag, shale and limestone.
Please enter your questions, such as ball mill: the type of raw material, feed size, capacity, specifications and the final product size, we will answer your questions as quickly as possible according to your needs.
Now purchasing our products will enjoy the lowest discount, please call our hotline: 0086-0371-63313738