Corporate Information

Contact us or our partners about our products, supplies, services, support and programs.
| | |
| --- | --- |
| | E-mail: market@hxjq.com |
| | TEL: 0086-0371-63313738 |
| | MSN: hxjq@hxjq.com |
| | Yahoo: hxjqchina@yahoo.com |
Crawler Type Mobile Crushing Plant Gets Popular
It's clear that the crawler type mobile crushing plant becomes more and more popular in the mining industry.
The crawler mobile crushing plant is a coalition of feeding, crushing and conveying technologies, and the improvement of the technological process has made the plant own excellent performances of rock breaking, aggregate production and open-cast mining. Through the cooperation of different types of the plant, a strong crushing assembly line is made to complete multiple processing demands.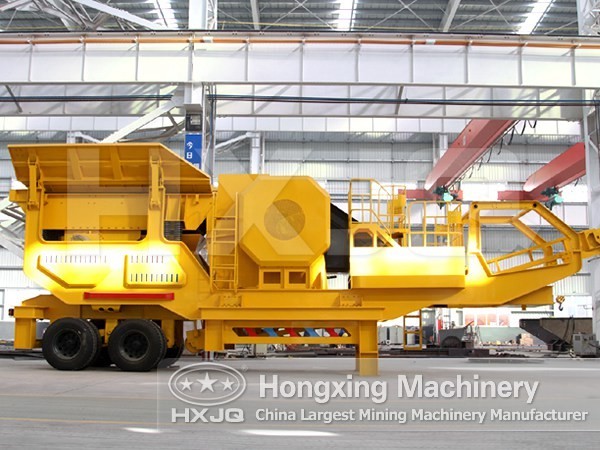 There are many types of crawler type mobile crushing plants supplied by our company. All of them will provide different services to customers.
To be specific, the crawler type mobile impact crusher as one member of the mobile crusher or mobile crushing station family is the latest impact crusher owning the best noise absorption system namely the noise silencer in the modern market. By the way, According to different stone properties and product functions, we use the crawler type mobile cone crusher in the sand making production to take the place of the impact crusher to produce sand materials with higher hardness and finer granularity.
The mobile crushing plant is mainly applied in the industries of metallurgy, chemical, building materials and hydropower to process materials that need moving frequently, especially to process mobile stone materials used for highway, railway and hydropower projects.
Customers can decide which configuration form to use according to the types of the raw materials, production scale and the requirement of finished materials. The mobile crushing plant has many types with different series which will provide various choices to meet customers' demand.
Please enter your questions, such as ball mill: the type of raw material, feed size, capacity, specifications and the final product size, we will answer your questions as quickly as possible according to your needs.
Now purchasing our products will enjoy the lowest discount, please call our hotline: 0086-0371-63313738