Corporate Information

Contact us or our partners about our products, supplies, services, support and programs.
| | |
| --- | --- |
| | E-mail: market@hxjq.com |
| | TEL: 0086-0371-63313738 |
| | MSN: hxjq@hxjq.com |
| | Yahoo: hxjqchina@yahoo.com |
New Hammer Crusher Saves Both Facilities and Power
Apart from long service life and little abrasion, the new hammer crusher made by our company has many other advantages which make it be the best seller on the market.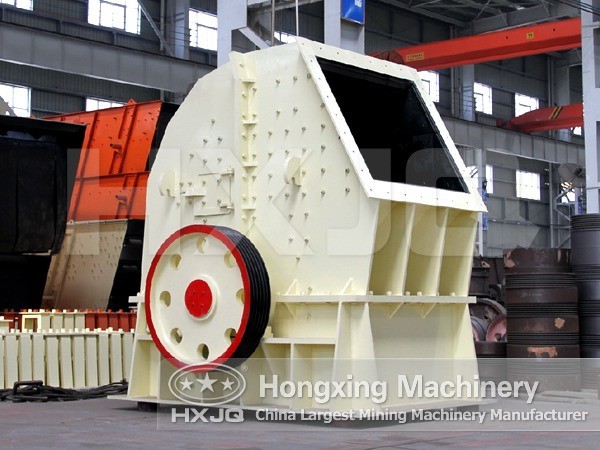 The crushing system of our hammer crusher can save a lot of auxiliary facilities that used to be equipped with the crushing machine. Our hammer crusher is able to handle large material grains and realize high productivity. When the feed size of the raw materials exceeds 350mm, the hammer crusher can produce finished grains with the same discharging size of the usual feed materials. The crushed materials can directly enter the mixing machine without being screened. After materials are mixed with certain amount of water, they will be stored in the middle bin for later use.
Since the discharging size of the materials meets the requirement of the industry, it makes users unnecessary to add many other facilities to work with the hammer crusher. For example, we no longer need to use the jaw crusher, double roller crusher, vibrating screen, drum screen, belt conveyors and so on. Also, the dust collector isn't useful at all once you choose our new hammer crusher in your production.
Additionally, our hammer crusher is famous for its power saving performance. Let's say that the daily production lasts about 12 hours. The hammer crusher can save as much power as 800KWh per day. For a year, it can save almost 250 thousand KWh power at least. And data shows that the hammer crusher has saved as much as 120 thousand yuan for workers per year. We have to admit that a great amount of power has been saved by using the latest hammer crusher.
Please enter your questions, such as ball mill: the type of raw material, feed size, capacity, specifications and the final product size, we will answer your questions as quickly as possible according to your needs.
Now purchasing our products will enjoy the lowest discount, please call our hotline: 0086-0371-63313738