Double Screw Sand Washers Own Unique Advantages
The double screw sand washer of our company has recently been successfully exported to many aggregate companies as the sandstone aggregate production line. Our company specializing in marketing of the sandstone aggregate production line will adopt this set of double screw sand washer.
The double screw sand washer is a kind of high efficiency sand washing equipment which usually cooperates with sand makers. This series of sand washer features: rational structure, convenient maintenance, great handling capacity, low power consumption and high washing cleanliness.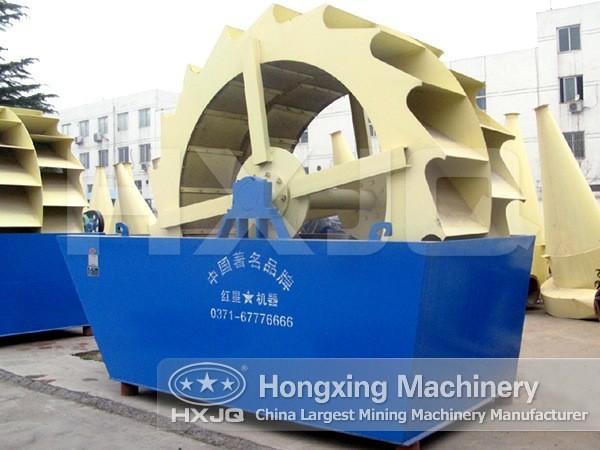 Our double screw sand washer works for sandstone aggregate production line which has been widely recognized by the clients all over the world for its many unique advantages as follows:
1.It can process the materials whose size is within 0-30mm.
2.It features simple structure, convenient maintenance and high washing purity and so on.
3.It is suitable for building constructions, sandstone plants, metallurgy industry and mining industry and so on. So, it has very wide applications.
4.Our sand washer can remove the impurity covered on the sand and destroy the water vapor layer covering the sand grains, which is good for dehydration and high efficient sand washing effect.
The double screw sand washer as a washing appliance for sand and stones is widely used in the industries of gravel field, mining, building materials, transportation, chemical, water conservancy and hydropower, and concrete batching plant. Our sand washer is not only used to remove the dust and powder from the sand, but also used to select the sand in the metallurgy industry.
Please enter your questions, such as ball mill: the type of raw material, feed size, capacity, specifications and the final product size, we will answer your questions as quickly as possible according to your needs.
Now purchasing our products will enjoy the lowest discount, please call our hotline: 0086-0371-63313738