Corporate Information

Contact us or our partners about our products, supplies, services, support and programs.
| | |
| --- | --- |
| | E-mail: market@hxjq.com |
| | TEL: 0086-0371-63313738 |
| | MSN: hxjq@hxjq.com |
| | Yahoo: hxjqchina@yahoo.com |
Our Belt Conveyors Meet the Worldwide Standards
Our company has been producing high-quality conveyor belts since 1995. Our vast experience is combined with modern production technology to guarantee Matador conveyor belts will be high-quality, reliable and long-lasting. Our products are used worldwide, making us one of the most prominent Chinese producers.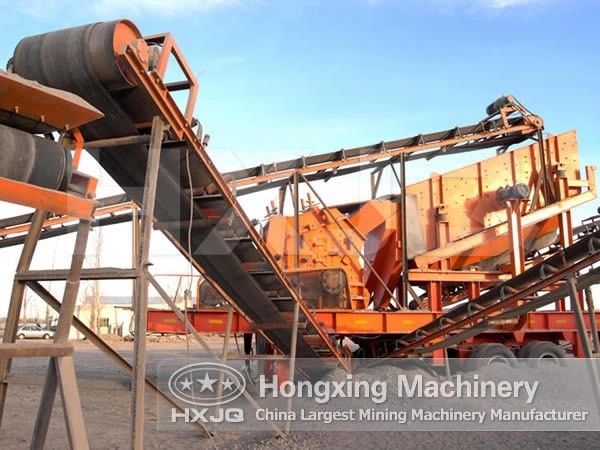 The belt conveyor as an important industrial device is used to move materials for a short distance; for example, it can convey the crushed materials to the specified pile or move the packed products onto vehicles like trucks and ships. The belt conveyor suits to transport dry granules of coal, sand, stones, cement, chemical fertilizer and food in the fields like ore beneficiation, sand making, electronics, household appliances, agriculture, post and telecommunication, transportation and food production.
We have continually worked to develop new and improved constructions for our conveyor belts in our Research Institute. We also work in close co-operation with universities that attempt to eliminate the practical problems suffered by conveyor belts.
We have developed the new series of conveyor belts for transportation of loose materials. They can work as a steel cord carcass belt for transport of loose materials over long distances and under arduous conditions. Some series of belts are designed for transport of loose material in locations where there is a danger of explosion.
In addition, our conveyor belt can also transport dangerous materials that cause severe pollution of the environment and working area. Our conveyor belts are produced according to Asian and worldwide standards, as well as national regulations and specifications.
Please enter your questions, such as ball mill: the type of raw material, feed size, capacity, specifications and the final product size, we will answer your questions as quickly as possible according to your needs.
Now purchasing our products will enjoy the lowest discount, please call our hotline: 0086-0371-63313738