Hongxing Machinery Is Famous Large Crusher Manufacturer in China
Making sand with river gravel is common sand making projects currently, and Hongxing Machinery encounters hundreds of such projects every year, with both large production lines and small sand making projects. Hongxing Machinery has accumulated rich design experience in design more than 20 years.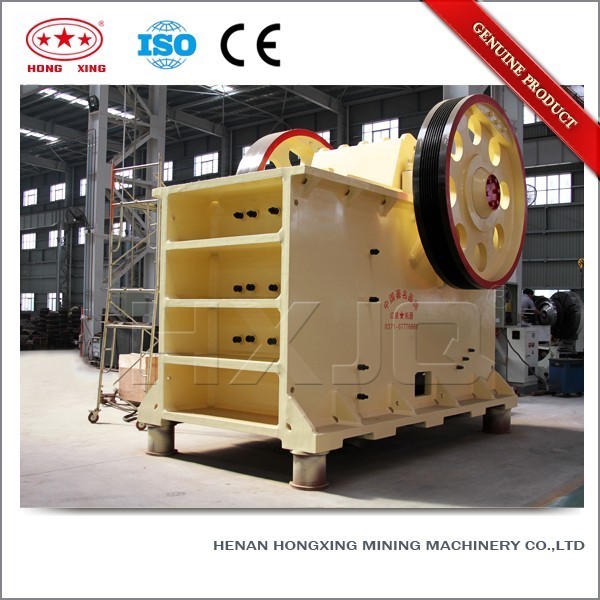 River gravel is hard rock, mainly in the rivers, river beds, as well as some coastal areas, along with river sand and sea sand. Making sand with hard rock will wear crusher equipment seriously, and cause dust pollution, but Hongxing Machinery has unique method for dealing with these issues.
Hongxing Machinery uses sand making technology with jaw crusher, cone crusher, vertical shaft sand maker and impact crusher, combined with powder, water recycling and environmental protection technology, which can effectively remove dust pollution and sewage, and artificially solve problems of uneven coefficient, technical indicators and so on.
Hongxing cone crusher can reduce the wear and tear of equipment losses, and it's equipped with recovery package, sand washing machine, dust-collecting fan, etc., which can make full use of river gravel, reduce dust pollution, and control gradation problem of machine-made sand.
Hongxing Machinery is famous large crusher equipment manufacturer, with 23 patents. As famous sand mechanical crushing machine manufacturer, Hongxing Machinery is specialized in dry sand making technology, wet sand making technology, stone production technology, construction waste recycling, waste reuse, ore grinding technology and other technologies.
Please enter your questions, such as ball mill: the type of raw material, feed size, capacity, specifications and the final product size, we will answer your questions as quickly as possible according to your needs.
Now purchasing our products will enjoy the lowest discount, please call our hotline: 0086-0371-63313738