Subway Construction Requires Sand Maker and Mobile Crusher
According to media reports, in the next three years, mass mileage of urban railway will add 1000 km, so for the next three years, nine cities will bid farewell to the history of "non-Metro". The nine cities are: Qingdao, Wuxi, Changzhou, Fuzhou, Dongguan, Nanchang, Zhengzhou, Changsha and Harbin.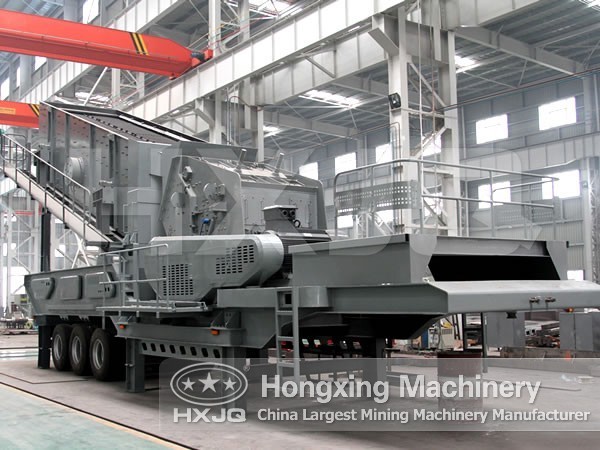 Today, the status of China is stronger and stronger, and China is having a renaissance, China and dream is realizing. In 2011, China became the world's second largest economy by 5.4742 trillion US dollars, and China is also transforming from "made in China" to "created in China". With the new pace of urbanization, urban scale of China major cities is expanding rapidly, so investment in the subway also became an ideal choice of many cities. Hongxing sand making machine and mobile crushing plant or mobile crusher with advanced technology and excellent quality will play a huge role in the subway construction.
The full range of design and production makes the best coordination between equipment and motor. Hongxing machinery can also produce various mobile crushing plants, through Hongxing mobile crusher, construction site waste can be broken and migrated quickly and easily, sand making directly next to the site is also OK, saving transport costs.
Metro makes our lives more productively, and Hongxing machinery will help speed up the progress! Subway construction requires a lot of sand and aggregate, and because of the lack of natural stone, artificial stone has become the preferred. The gravel aggregate production line produced by Hongxing Machinery includes vibration feeders, jaw crusher, vertical shaft impact crusher (sand making machine), vibrating screen, sand washing machine, belt conveyor, centralized electric control and other equipment, with mature technology, and Hongxing Machinery can research and produce all equipment needed in the stone production line.
Please enter your questions, such as ball mill: the type of raw material, feed size, capacity, specifications and the final product size, we will answer your questions as quickly as possible according to your needs.
Now purchasing our products will enjoy the lowest discount, please call our hotline: 0086-0371-63313738