Corporate Information

Contact us or our partners about our products, supplies, services, support and programs.
| | |
| --- | --- |
| | E-mail: market@hxjq.com |
| | TEL: 0086-0371-63313738 |
| | MSN: hxjq@hxjq.com |
| | Yahoo: hxjqchina@yahoo.com |
Urbanization Makes New Mechanism Sand Popular
New urbanization strategy is the assurance of our capital markets. Around the strategy of urbanization in new State policy, orderly advancement of the railways, waterways, aviation, oil and gas pipelines and city traffic is inevitable.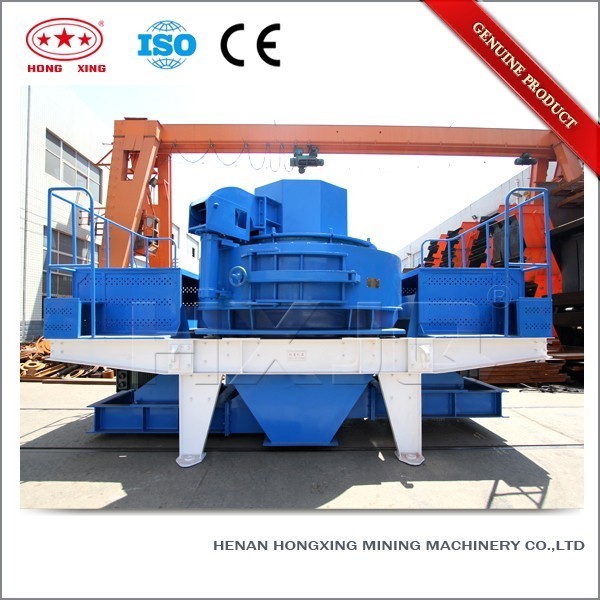 Under the spurring of urbanization, large projects are undergoing, so domestic gravel aggregate domestic market is continues to expand. Due to limitations in national mining, the overall amount of resource of natural river sand is limited, and has to be transported to many places with high transportation cost, resulting in increasing price of natural river sand, so many project developers are away from concrete and select mechanism sand.
Mechanism sand does also need investment in equipment, for example a stone production line needs jaw crusher, impact crusher, YK vibrating screen, belt conveyor, etc., and a sand production line also needs to append a sand making machine. Excavation of sand also needs investment in dredging, sand carrier, pumps, dryers and other equipment, with higher investment than the sand production line. Mechanism sand can be mined without having to go far, greatly shorten the freight, which can't go beyond by river sand. So, gravel sand must be the brightest on stage in the next ten years.
Please enter your questions, such as ball mill: the type of raw material, feed size, capacity, specifications and the final product size, we will answer your questions as quickly as possible according to your needs.
Now purchasing our products will enjoy the lowest discount, please call our hotline: 0086-0371-63313738