Corporate Information

Contact us or our partners about our products, supplies, services, support and programs.
| | |
| --- | --- |
| | E-mail: market@hxjq.com |
| | TEL: 0086-0371-63313738 |
| | MSN: hxjq@hxjq.com |
| | Yahoo: hxjqchina@yahoo.com |
Advantages of Magnetic Separator Produced by HXJQ
Increased exploitation of mineral resources makes mineral resources become inevitable increasingly depleted, combined with the gradually decreased ore, ore dressing equipment or beneficiation technology is facing "the poor, thin, complex" situation. In order to reverse this embarrassing situation, reduce processing costs and improve the quality and efficiency of dressing, renewal and modernization of automation systems have become a way to pursuing quality and efficiency for mineral beneficiation or ore dressing equipment manufacturers.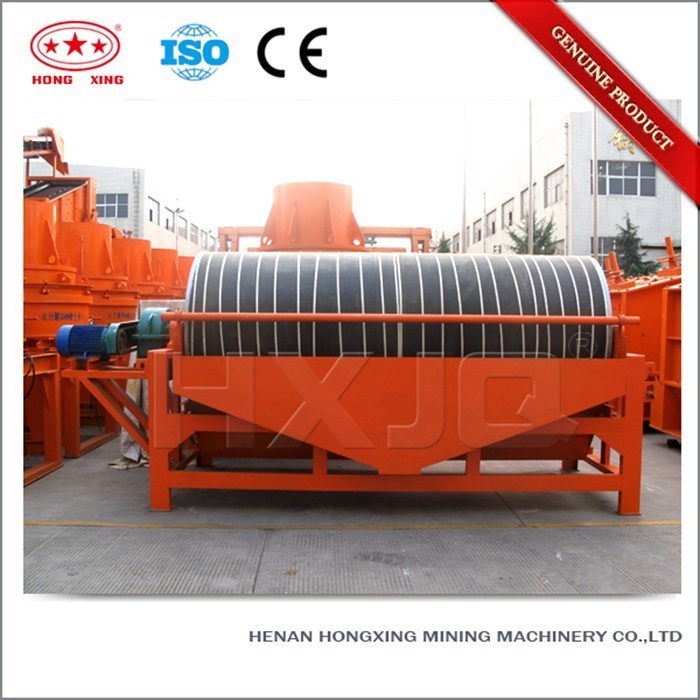 Advantages of magnetic separator produced by Hongxing Machinery:
High efficiency: dry magnetic separating doesn't need water, so water restrictions is OK, and continuous production annually is available with increased 100-150 workday each year, improving equipment utilization. High availability: Magnetic separator produced by Hongxing Machinery has long service life, which can improve efficiency in the longer term and greatly reduce the operating costs. Large capacity: Magnetic separator produced by Hongxing Machinery has large handling capacity and no clogging, with a single volume up to 50 tons of ore. Good separation effect: Dynamic magnetic system design, mine rollers slid on sliding surfaces, displacement and roll, conducive to separation of materials, primary grade can be 1-4 times, with a select grade up to 60% per cent. Wide application: Hongxing Machinery is a professional manufacturer major in producing magnetic separator with a variety of specifications, and can meet a variety of separating requirement of iron ore, sand, ash, steel slag, sulfuric acid, abrasives, refractory and system boards in many industries.
If the global economy is in an inevitable period of adjustment right now, mining equipment market is also constant and steady economic downturn in the market, presumably, it is also a perfect opportunity for adjusting the strength of institutions, strengthening the mining equipment in mining industry, and advancing innovation and technology progress.
Please enter your questions, such as ball mill: the type of raw material, feed size, capacity, specifications and the final product size, we will answer your questions as quickly as possible according to your needs.
Now purchasing our products will enjoy the lowest discount, please call our hotline: 0086-0371-63313738