Good Performance of Both Vibration Screens and Conveyors
Hongxing supplies complete process engineering systems in the field of vibration technology and associated drive components. These vibration systems have decisive advantages in the mining industry in comparison with conventional conveyor technology, in respect of design, safety and productivity improvement.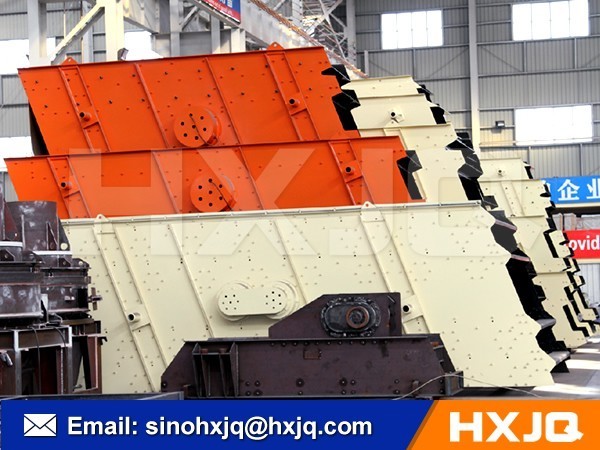 Mine operations have adverse conditions with abrasive bulk materials and prolonged exposure to dust. Our screening and conveying systems are optimized for conditions in mines, foundries, pits, quarries, iron and steel production. We offer products that are suitable for an extensive range of applications, so are useful whether you want to discharge, batch, load, dose, dewater, heat, horizontally and vertically convey, cool, classify, sort, arrange, shake and loosen, screen, sort, storage, separate, dry, compact or feed.
Gravel, sand, coal and many basic materials must cover a long path before they are suitable for further processing. Belt conveyors are an important part of this process, as they drain the excavated sand, screen gravel according to grain sizes, take the fine-grained material load off breakers or mills and assist in the cleaning of wash water. They are ideal for use in the basic materials industry, where conveyors are characterized by their wear-poor, rugged construction and lifetime duration.
Precise screening to grain sizes, high service and temperature-resistance are also advantages of vibration technology of our vibrating screens. Our company's experience in industrial vibration can also be applied to the screening practice. Our screening machines have been delivered to the market and run to the full satisfaction of the users, including: linear-motion vibrating screens; unbalance motors or exciters; banana screens with different screening decks and driven by exciters etc.
Please enter your questions, such as ball mill: the type of raw material, feed size, capacity, specifications and the final product size, we will answer your questions as quickly as possible according to your needs.
Now purchasing our products will enjoy the lowest discount, please call our hotline: 0086-0371-63313738