Corporate Information

Contact us or our partners about our products, supplies, services, support and programs.
| | |
| --- | --- |
| | E-mail: market@hxjq.com |
| | TEL: 0086-0371-63313738 |
| | MSN: hxjq@hxjq.com |
| | Yahoo: hxjqchina@yahoo.com |
Classification of Our High Efficient Ore Grinding Equipment
The mineral crushing and grinding are the most important processes in the primary period of handling materials. Among so many grinding machines, the ball mill and rod mill are the most popular ones used by customers. Today we will talk about the classification of our company's grinding equipment.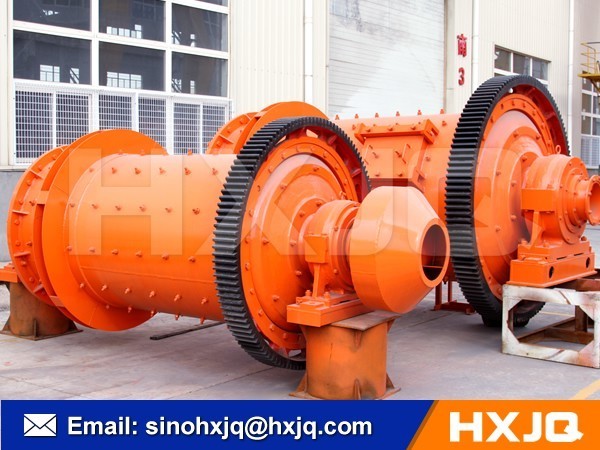 1. Grate ball mill
For different specifications, our grate ball mills almost have the similar structure and function. The cylinder of the grate ball mill adopts the steel board with the thickness of 18-36mm and the cylinder's two ends are welded with the flange plates made of steel. There is a lining plate made of manganese steel, chromium steel or rubber installed on the inner wall of the cylinder. The gap between the lining plate and the cylinder shell is filled with plywood, asbestos pad or rubber eraser in order to retard the impacting effect of the ball to the cylinder.
2. Overflow ball mill
The overflow ball mill discharges the processed pulp materials by overflowing from the bottom end of the hollow shaft which has the lower position than the ore pulp. There is no need to install the heavy grate plate structure. In order to prevent the balls inside the ball mill from being discharged with the mineral blocks, there is a anti-screw blade installed on the inner surface of the hollow bushing.
3. Rod mill
The modern rod mills applied by the ore beneficiation plants are mostly the overflow rod mill and the open type one. The former rod mill is more popular than the latter one. The overflow rod mill has almost the same structure with the overflow ball mill and its grinding medium is a long and round rod.
Please enter your questions, such as ball mill: the type of raw material, feed size, capacity, specifications and the final product size, we will answer your questions as quickly as possible according to your needs.
Now purchasing our products will enjoy the lowest discount, please call our hotline: 0086-0371-63313738