Corporate Information

Contact us or our partners about our products, supplies, services, support and programs.
| | |
| --- | --- |
| | E-mail: market@hxjq.com |
| | TEL: 0086-0371-63313738 |
| | MSN: hxjq@hxjq.com |
| | Yahoo: hxjqchina@yahoo.com |
Mobile Crushers Expand the Crushing Industry
The mobile or portable mining equipment has started to meet workers' demand in recent years. Our company has designed and made a new series of mobile crushers which will definitely change the mining industry.
Our mobile machines help to create sufficient profit. The portable jaw crusher provides a new field of business opportunities for quarry exploitation, recycling and mining applications. It offers high efficient and low cost project plan without environment limit for the client and is used to crush the large material and screen the crushed material primarily. The portable jaw crusher is widely used in mine, building material, highway, railway and hydropower industries, etc.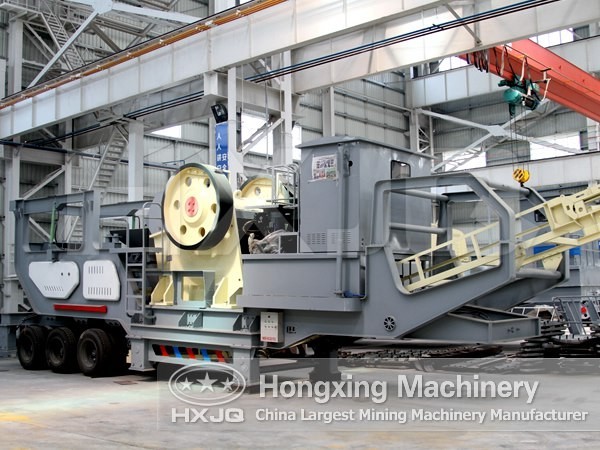 The portable impact crusher is the main unit of fine crushing. It is regarded as the most effective mobile crusher. Portable impact crusher is mainly used in the fine crushing after primary crushing. It is used in crushing middle--hard and low abrasive materials.
Our mobile or portable cone crusher can extend with the raw material place or the construction place, and it can also make multiple matching, get to different product requirements. The portable cone crusher is mainly used in the fine crushing after primary crushing. It is used in crushing hard and abrasive materials. Its capacity range is 50—250t/h.
The good mobility of all our mobile crushers can make themselves move in different quarries. Our mobile crushers can also work with other plants to meet different requirements of customers and expand the concept field of coarse crushing and fine crushing.
Please enter your questions, such as ball mill: the type of raw material, feed size, capacity, specifications and the final product size, we will answer your questions as quickly as possible according to your needs.
Now purchasing our products will enjoy the lowest discount, please call our hotline: 0086-0371-63313738