Corporate Information

Contact us or our partners about our products, supplies, services, support and programs.
| | |
| --- | --- |
| | E-mail: market@hxjq.com |
| | TEL: 0086-0371-63313738 |
| | MSN: hxjq@hxjq.com |
| | Yahoo: hxjqchina@yahoo.com |
Professional Mobile Crushers for Construction Wastes
Our mobile crushing station has been a good helper to solve the problem of construction waste accumulating. Our mobile crushing plant can do field processing without moving materials away from the operation site, which greatly reduces the transportation cost of materials.
The construction waste processed by our mobile crusher can be used to make the rough and fine sand aggregate which can be applied in the highway pavement base after the material is added with solidified materials; the waste tiles and bricks can be used to make regeneration bricks, building blocks, and wallboard and floor tiles applied as the building materials.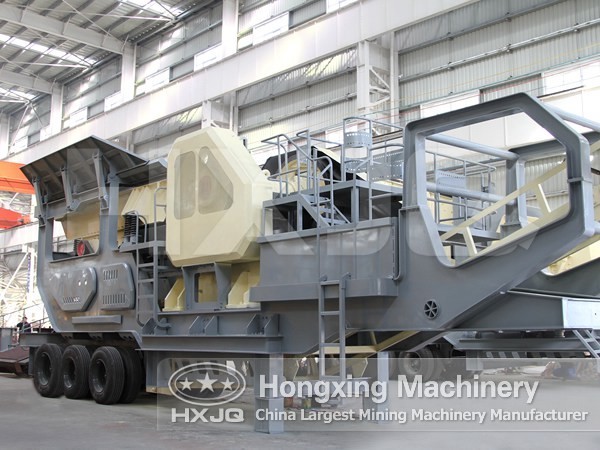 After years' research and development, our mobile crusher and mobile crushing station are welcome in the construction waste handling field because they own many advantages such as mobility which means short distance between shafts, small radius of turning circle, and the ability of moving flexibly on the ordinary roads and inside operation area.
The integrative series of the mobile crushing plant can be used independently and flexible process configuration is also provided to customers according to different materials and product requirement. The various combinations of our mobile crusher can realize independent operation and great flexibility.
The integrative set installation pattern avoids the installing steps of the infrastructure of the divided parts of the whole set in complex field, thus reducing both materials and working hours. The rational and compact spatial arrangement of the whole set increases the flexibility of the site residence.
For more information, please visit the homepage of our official website.
Please enter your questions, such as ball mill: the type of raw material, feed size, capacity, specifications and the final product size, we will answer your questions as quickly as possible according to your needs.
Now purchasing our products will enjoy the lowest discount, please call our hotline: 0086-0371-63313738