Corporate Information

Contact us or our partners about our products, supplies, services, support and programs.
| | |
| --- | --- |
| | E-mail: market@hxjq.com |
| | TEL: 0086-0371-63313738 |
| | MSN: hxjq@hxjq.com |
| | Yahoo: hxjqchina@yahoo.com |
The Domestic Raymond Mill Has a Bright Future
The manufacturing industry has more and more demand for the powder materials which can be used in almost every industry and manufacturing department. The Raymond mill plays an important role in producing super fine powder materials which will have potential market prospect in the future.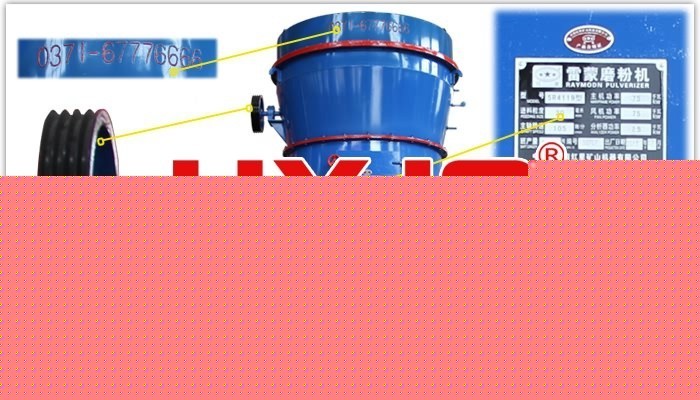 Our company is well known for manufacturing advanced Raymond mills and our own brand has helped us win reputation among customers and stand out in the domestic market. At present, the grinding machines especially the Raymond mill are developing towards environment protection and high efficiency features in order to meet all kinds of requirements of customers.
The Raymond mill made by our company has adopted the world class designing structure and has been improved based on the traditional production experience and the market feedbacks. Among so many competitors, our machines are outstanding because of the unique improvement and upgrading. We find that there is a large amount of super fine powder in the general mineral powder when we process calcite, so if we succeed in separating the powder through certain methods, we may expand the market and increase the profits of the enterprises.
Aiming to guarantee the stable operation of the production line, the Raymond mill made by our company has the following features: first, it has higher working efficiency than the ball mill; second, the replacement period of the grinding roller and grinding ring is long because the grinding roller presses the ring in the effect of centrifugal force. When the grinding roller and the grinding ring are worn to certain thickness, they won't have effect on the products' yield and fineness, which prevents the Raymond mill's components from being replaced too frequently. Our company has made enough analysis on the reasonable performance of the Raymond mill in order to make our products stand out in the market.
Please enter your questions, such as ball mill: the type of raw material, feed size, capacity, specifications and the final product size, we will answer your questions as quickly as possible according to your needs.
Now purchasing our products will enjoy the lowest discount, please call our hotline: 0086-0371-63313738