Corporate Information

Contact us or our partners about our products, supplies, services, support and programs.
| | |
| --- | --- |
| | E-mail: market@hxjq.com |
| | TEL: 0086-0371-63313738 |
| | MSN: hxjq@hxjq.com |
| | Yahoo: hxjqchina@yahoo.com |
Current Location:
Home
-
News
- Mine Enterprises Need to Consider Many Factors to Confirm Production Capacity
Jaw Crushers Need to Focus on the Improvement of Green Technology
At present, most national industries including the railway and high way construction, mining industry and the water conservancy project are developing very fast, so they promote the complete mining industrial chain to grow. We all know that the highway and railway construction requires a large amount of cement and sand which is made by the mining companies. The great demand for the minerals and sand and stone materials drives the rapid development of the crushing equipment manufacturing.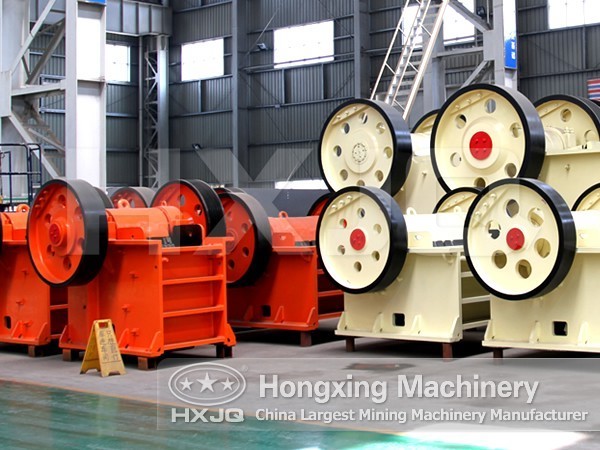 At the same time when the crushing industry develops at a high speed, the green technology starts to become the concentration of the national economy plans. Jaw crushers as the leading machine playing a key role in the mining machinery industry will in the first place take the responsibility of adopting the environment protective technology and upgrading the traditional one.
Following the government's policy of promoting the energy saving and emission reduction development, our company as one of the leading crusher manufacturers in China has kept the green and low carbon concept as the company's development principle. We have made out the world famous jaw crushers featuring high yield and low cost. No other equipment can replace the current steady position of the jaw crusher. Through years' upgrading and improvement, the modern jaw crusher has done quite well in the stone crushing industry with its advanced green technology.
Today, our jaw crusher has ranked high in the world mining machinery market and won much good reputation and praise from experts and customers' all over the world.
Please enter your questions, such as ball mill: the type of raw material, feed size, capacity, specifications and the final product size, we will answer your questions as quickly as possible according to your needs.
Now purchasing our products will enjoy the lowest discount, please call our hotline: 0086-0371-63313738