Corporate Information

Contact us or our partners about our products, supplies, services, support and programs.
| | |
| --- | --- |
| | E-mail: market@hxjq.com |
| | TEL: 0086-0371-63313738 |
| | MSN: hxjq@hxjq.com |
| | Yahoo: hxjqchina@yahoo.com |
How can Users Maintain the Belt Conveyor in a Proper Way?
The belt conveyor is also called ribbon conveyor as the ideal transporting device used by the coal industry which can work continuously for a long time. Compared with other transportation devices such as trucks, the belt conveyor has features of long conveying distance, large conveying capacity and continuous work. Its reliable performance makes it easy for users to realize automatic and centralized control. For the high yield mines, the belt conveyor has become the core machine to complete the mining operation.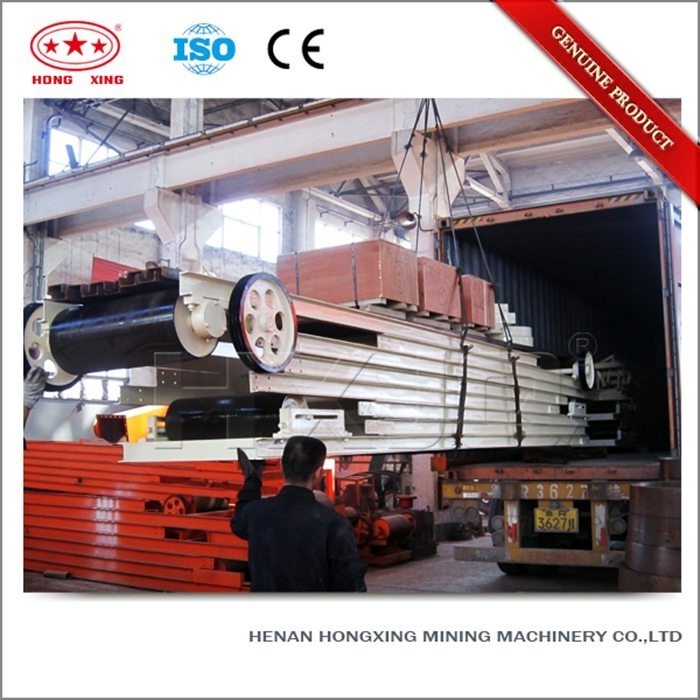 The spillage problem is considered as a very common case during the operation of the belt conveyor and it's caused by many reasons. The best way to solve the spillage problem is to do well in the maintenance of the conveyors in daily life.
1. If the belt conveyor is overloaded with too many materials, its feed channel will be easily damaged. We need to design the feed channel with longer length so that we can control the conveying capacity of the belt conveyor.
2. The belt conveyor should adopt the bigger radius of curvature design so that we can avoid the spillage problem to some extent. For example, we usually change the concave section design of the mobile machinery ship loader and the material pilling and taking machine to the non-circular arc transition design in order to shorten the tailing truck. It's very possible for the belt conveyor to spill materials when the belt width adopts too small redundancy.
3. When the belt runs off tracking, materials will be spill out of the conveyor. So it's necessary for us to check the installation of the belt.
Please enter your questions, such as ball mill: the type of raw material, feed size, capacity, specifications and the final product size, we will answer your questions as quickly as possible according to your needs.
Now purchasing our products will enjoy the lowest discount, please call our hotline: 0086-0371-63313738