Corporate Information

Contact us or our partners about our products, supplies, services, support and programs.
| | |
| --- | --- |
| | E-mail: market@hxjq.com |
| | TEL: 0086-0371-63313738 |
| | MSN: hxjq@hxjq.com |
| | Yahoo: hxjqchina@yahoo.com |
What Machines Will Be Used in Cement Making Process?
Speaking of the cement making process, do you know well about the mining machines that are needed for us in the cement production line? To get the right answer, we just need to learn about the complete cement making process flow. In general, there are four steps in the cement making process: limestone exploitation, raw material crushing, material grinding and cement clinker baking. Here our experts will show you the concrete information of the four steps.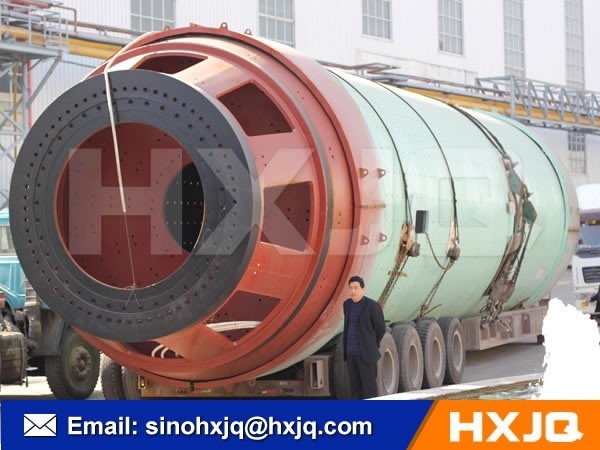 Quarry Mining: this is the first step by exploiting and crushing the limestone and then transporting them to the limestone storage bin.
Raw material making: it refers to the process of crushing the limestone and a few clay materials and then matching and grinding them according to certain scale.
Roasting the cement clinker: when the raw materials are burnt at high temperature, they become the cement clinker with the calcium silicate as the main component. The final clinker's property determines the quality of the cement products. Therefore, this step of making cement clinker is regarded as the most important one in the whole process.
Finished cement products: to add proper quantity of gypsum and mixing materials with the clinker, we will finally get the powder cement. After the packing process, we can transport the finished products and sell them.
From the above information, its' easy for us to conclude the required mining machines that are used in the cement making process, namely crushers, mixers, cement kiln, dust collectors and so on. Once we know the complete cement making process, we will have a clear clue of the utilization of the mining machines in this processing flow.
Please enter your questions, such as ball mill: the type of raw material, feed size, capacity, specifications and the final product size, we will answer your questions as quickly as possible according to your needs.
Now purchasing our products will enjoy the lowest discount, please call our hotline: 0086-0371-63313738