Corporate Information

Contact us or our partners about our products, supplies, services, support and programs.
| | |
| --- | --- |
| | E-mail: market@hxjq.com |
| | TEL: 0086-0371-63313738 |
| | MSN: hxjq@hxjq.com |
| | Yahoo: hxjqchina@yahoo.com |
Current Location:
Home
-
News
- The Satisfaction of Customers is Always the Pursuit of Hongxing Machinery
New Breakthrough of Vibrating Screens Has been Made by Hongxing
The vibrating screen is a common device used to screen and separate materials through both wet and dry ways. It's the most often applied equipment in China to separate tough materials that are hard to handle. Briefly speaking, the vibrating screen is famous for its large amplitude, large vibration intensity, low vibration frequency and its adoption of the elastic screening surface.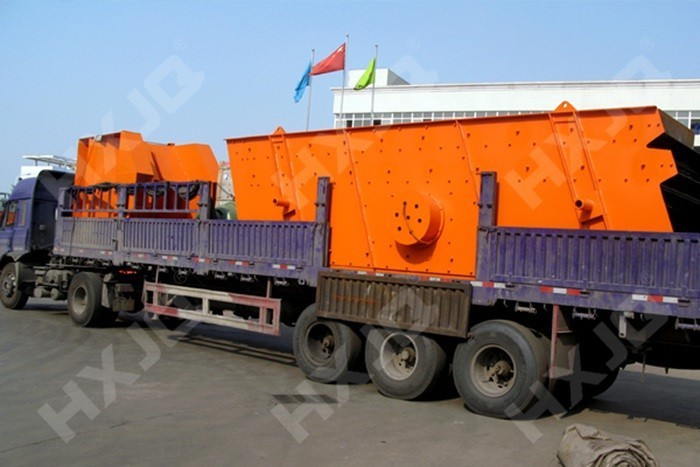 When a vibrating screen works, it usually remains the highest aperture ratio so that the device will realize the highest efficiency and the largest handling capacity. It's easy for users to replace the sieve plate without costing too much. The super large sieve surface and the large handling capacity can both meet the requirement in the production site. The sifter of the vibrating screen has the structure of multi-surface vibration, while the sieve box and the frame won't take part in the vibrating movement, thus helping to realize the upsizing of the sifter.
The vibrating screen works as follows: the vibrator of the screen drives the device to vibrate back and forth; the upper spiral hammer of the vibrator makes the screen vibrate with a plane circling while the bottom spiral hammer makes the screen do cone circling vibration. The two movements work together to force the screen to do back and forth vibration, which forms a complicated space curve.
When we adjust the exciting force of the upper and bottom spiral hammer, we can easily change the amplitude and when adjusting the space phase angle, we are able to change the curve shape of the moving track of the vibrating screen as well as the moving track of the materials.
Please enter your questions, such as ball mill: the type of raw material, feed size, capacity, specifications and the final product size, we will answer your questions as quickly as possible according to your needs.
Now purchasing our products will enjoy the lowest discount, please call our hotline: 0086-0371-63313738