Excellent Performance of Our Advanced Sand Maker
As the leading sand making plant in China, our company has designed and made a lot of advanced sand makers with much higher production and efficiency than other crushers when processing emery, firing bauxite clinker and magnesia and many other resistance materials.
The sand making machinery plays an important role in many fields such as the ore exploitation, cement production, refractory matter, artificial construction sand, stones and other metallurgy slurry. The sand maker, applied to crush and reform soft, medium hard and super hard materials, is widely used to process materials like minerals, cement, refractory matter, emery, glass raw materials, machine-made building stone materials and gold slag etc.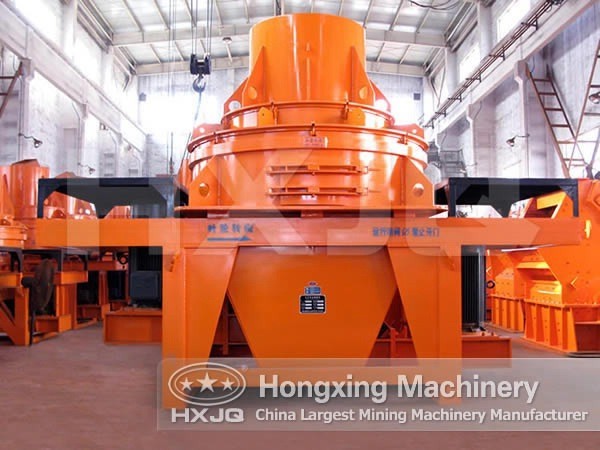 Our sand makers have the following unique features:
1.Simple structure and low construction cost
2.High crushing efficiency and energy saving
3.Fine crushing and rough grinding functions
4.Strong ability of filtering materials that needn't crushing; little influence of material moisture, and the water content can reach 8%.
5.Be able to crush medium hard and extra-hard materials (such as corundum and sintering bauxite etc)
6.Products are in cubic shape and causing little iron pollution.
7.Simple to operate, maintain and install.
Our company holds the concept of being the satisfying partner with its excellent product quality, complete product types and outstanding after-sale service and shows the world our self-dependent innovation results. The company has made much progress in the domestic market with a large occupation rate. The excellent performance of the sand maker helps us win customers' trust and praise all over the world.
Please enter your questions, such as ball mill: the type of raw material, feed size, capacity, specifications and the final product size, we will answer your questions as quickly as possible according to your needs.
Now purchasing our products will enjoy the lowest discount, please call our hotline: 0086-0371-63313738