Corporate Information

Contact us or our partners about our products, supplies, services, support and programs.
| | |
| --- | --- |
| | E-mail: market@hxjq.com |
| | TEL: 0086-0371-63313738 |
| | MSN: hxjq@hxjq.com |
| | Yahoo: hxjqchina@yahoo.com |
Rock Breakers Perform Quite Well in Mining
Our company manufactures and distributes a wide range of mine, quarry, and construction and demolition equipment. As a leading mining machinery company in China, our company also increases its production power to produce more advanced products like classifiers, stone crushers or rock breakers and feeder machines as well as offer quality services to global customers.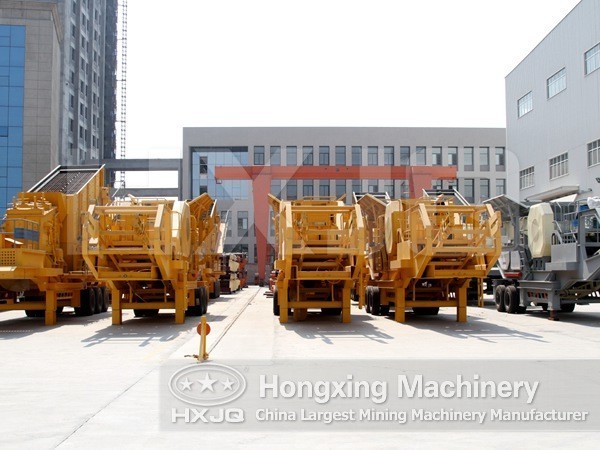 We specialize in hydraulic hammers, mobile rock breakers, stationary and portable rock breaker systems, and construction and demolition attachments and we have led the way in equipment and services for the construction, aggregate, demolition and mining industries for decades.
We offer a wide range of rock breaker systems suitable for raking and breaking in both stationary and portable crushing plants. The design of the new series of hydraulic breakers produces stable high-speed percussion, and exceptional value and durability for all construction, demolition, and rock breaking requirements. The portable rock breakers offer an on-plant, road to operations, permanent solution to portable and mobile crushing applications where safety and productivity are essential.
The company also offers a full line of rock breaker systems suited for the soft-medium rock crushing applications. These systems feature a wide range of working lengths allowing the rock breaker to rake and break materials, while maintaining a constant flow of production through the crusher. Specifically designed for recycling and light aggregate applications, these systems mount on primary or jaw crushing plants. They provide a safe and efficient way of handling oversize material as it is fed to the crusher.
For more details, please visit our official website.
Please enter your questions, such as ball mill: the type of raw material, feed size, capacity, specifications and the final product size, we will answer your questions as quickly as possible according to your needs.
Now purchasing our products will enjoy the lowest discount, please call our hotline: 0086-0371-63313738