Corporate Information

Contact us or our partners about our products, supplies, services, support and programs.
| | |
| --- | --- |
| | E-mail: market@hxjq.com |
| | TEL: 0086-0371-63313738 |
| | MSN: hxjq@hxjq.com |
| | Yahoo: hxjqchina@yahoo.com |
Mining Machines Need New Ways to Realize Higher Efficiency
Since most of the world's nations are facing the international financial crisis, a new round of scientific and technical revolution and industrial transformation is about to spring up, so Chinese mining machinery industry (especially for crushers) also needs to take measures to do research on the new high technology projects to lead China to stand on the global economic stage.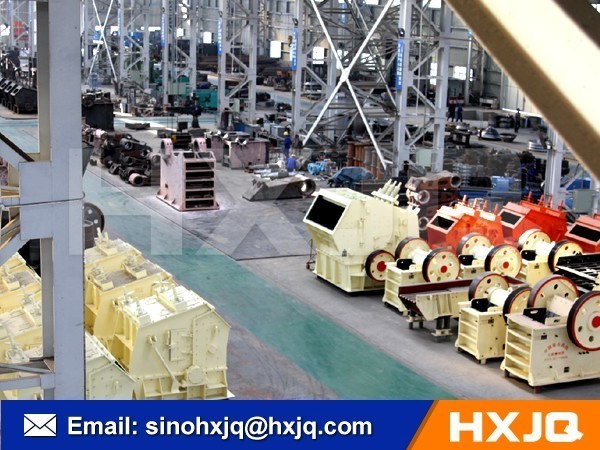 Transformation and upgrading are two major core steps for Chinese mining machinery manufacturers to increase their economy developing speed, as well as the only two ways for them to change the current developing disadvantages. The old and lagging manufacturing pattern must be changed to creative one if China wants to be outstanding in the mining machinery industry.
Therefore, to quicken the adjustment and transformation speed of the industrial structure is the key step. The government and companies need to think ways to use the least investment and consumption to make the best quality products. Our company pays all attention to the role of innovation which includes technological innovation, product innovation, brand innovation, organization innovation and business model innovation.
Our company insists that creativity is the driving force of the industry, so our company spares no effort to strengthen the crushing equipment research and crushing product innovation. We believe that in no time we will be the role model for other competitors in the mining machinery field because of our successful transformation from traditional production mode to service-oriented manufacturing, green manufacturing and famous brand manufacturing.
Please enter your questions, such as ball mill: the type of raw material, feed size, capacity, specifications and the final product size, we will answer your questions as quickly as possible according to your needs.
Now purchasing our products will enjoy the lowest discount, please call our hotline: 0086-0371-63313738