Corporate Information

Contact us or our partners about our products, supplies, services, support and programs.
| | |
| --- | --- |
| | E-mail: market@hxjq.com |
| | TEL: 0086-0371-63313738 |
| | MSN: hxjq@hxjq.com |
| | Yahoo: hxjqchina@yahoo.com |
Status Analysis of the Mining Machinery Rental Market
At present, there are only three types of mining machinery rental markets in China: the self-employed tenants, the larger private rental companies and the large-scale professional rental enterprises. Here our experts will show readers the details of the domestic mining machinery rental markets and make concrete and professional analysis of the current status of them.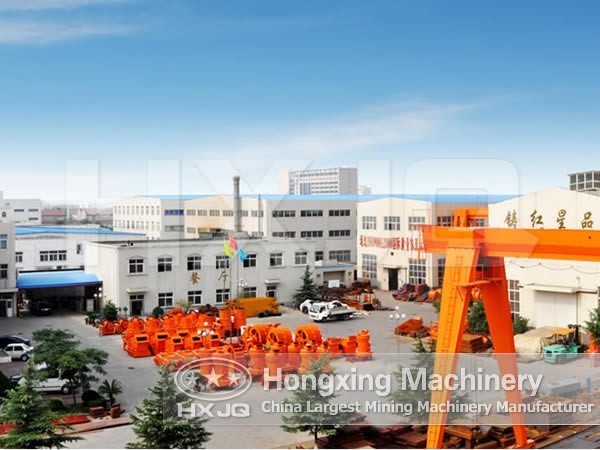 Speaking of the self-employed tenants, they are famous for their large population. These self-employed tenants have the following features: the flexible rental pricing and the cutting out of the trouble to pass the approval process in order to purchase the scarce equipment in the market. However, the self-employed tenants also face some problems: being short of the excellent operation and maintenance technicians, being difficult to form standard and complete sales and service net as well as the uncertainty of the after-sale service.
We all know that the private rental companies have certain influence in the rental market. They have possessed a lot of staff and have formed their own sales net. The biggest trouble they meet is the lack of management talents and the high level engineering technicians because most of these private companies adopt the family management mode which restricts the further development to a large extent. We can see that in recent years many private rental enterprises have been on the down grade.
The large scale rental enterprises include the rental departments of the large scale construction enterprises and the rental institutes of the machinery manufacturers. They own enough people, technology and solutions, but they are poor at making changes because their inflexible system makes it hard to control the market trend.
Please enter your questions, such as ball mill: the type of raw material, feed size, capacity, specifications and the final product size, we will answer your questions as quickly as possible according to your needs.
Now purchasing our products will enjoy the lowest discount, please call our hotline: 0086-0371-63313738