Corporate Information

Contact us or our partners about our products, supplies, services, support and programs.
| | |
| --- | --- |
| | E-mail: market@hxjq.com |
| | TEL: 0086-0371-63313738 |
| | MSN: hxjq@hxjq.com |
| | Yahoo: hxjqchina@yahoo.com |
Demand for Building Stone and Other Construction Materials
In 2012, China's massive infrastructure construction was in continued boom, greatly fueling demand for building stone and other construction materials. The boom of construction stone directly promotes the development of all kinds of rock mine. According to the special survey from Chinese Economy Research Center, recently, China has more than 200 approved new kinds of limestone, ore, fluorspar and other types of new granite rocks.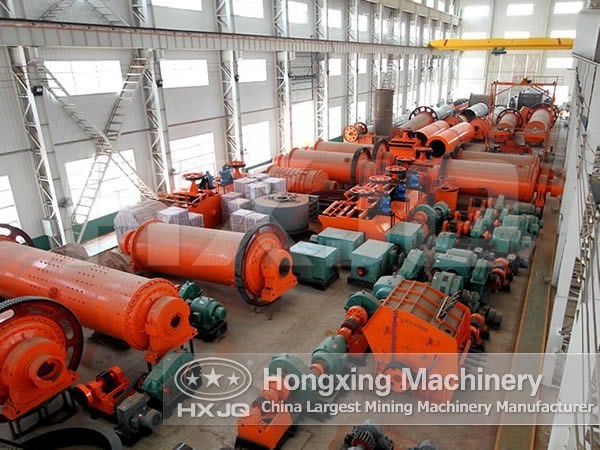 Building stone is a must in building material product in roads, railways, ports, airports, nuclear power and other infrastructure, and each new project must be compatible with several or even dozens of types of rock. According to the special survey from Chinese Economy Research Center, only an new mine with investment less than 10 million Yuan can drive mining machinery demand nearly 100 sets.
Through this data it can be seen that within the next three years, China would have more rock mining approved for construction. These being built rock mines provide opportunities for the development of mining machinery. Large quantities of new rock mining may help mine machinery to enter into a new period of development.
Domestic mining machinery products, especially key national construction equipment, do not meet the requirements, and products with low technological content and low value-added, unsteady product quality bucket elevator, lower overall labor productivity and other issues. These issues cause mine machinery manufacturing enterprises in China did not match the revenue growth and profit growth rate. Comprehensive strength of mining machinery industry enterprise is not strong, and most enterprises are at a standstill in areas such as research, new product development, technological innovation and entrepreneurial energy and investment.
Please enter your questions, such as ball mill: the type of raw material, feed size, capacity, specifications and the final product size, we will answer your questions as quickly as possible according to your needs.
Now purchasing our products will enjoy the lowest discount, please call our hotline: 0086-0371-63313738