Corporate Information

Contact us or our partners about our products, supplies, services, support and programs.
| | |
| --- | --- |
| | E-mail: market@hxjq.com |
| | TEL: 0086-0371-63313738 |
| | MSN: hxjq@hxjq.com |
| | Yahoo: hxjqchina@yahoo.com |
Effective Separation Solutions for Ore Beneficiation
Hongxing is the world's leading supplier of advanced, fine coal technology, including small and large-scale centrifuges, specifically designed filter presses, disc or drum vacuum filters, high-efficiency hyperbaric filters and tailor-made thickeners. We provide solutions for materials separation to the mining and minerals industry. Whether an operation produces gold, coal, iron ore, potash or aluminum, our company aims to help improve products, boost throughput, and reduce operating costs.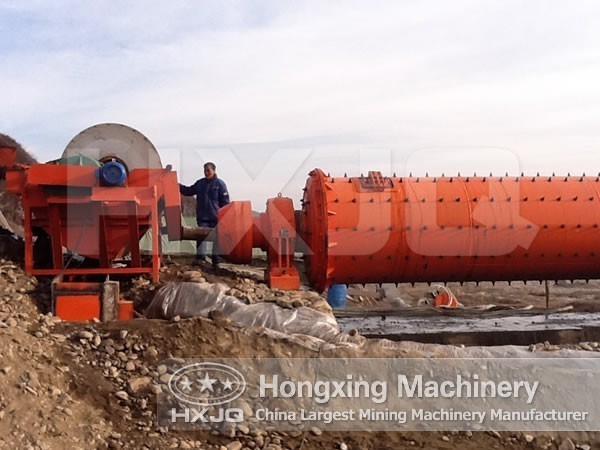 To meet the greatest demands in the coal beneficiation process, significant effort has gone into the unique, efficient design and optimization of the hyperbaric disc filter for the filtration of ultra-fine particles. We also offer an extensive portfolio of superior washing and handling processes, even for the finest of coal particles.
Hongxing offers specially designed solutions for high throughputs in the filtration process of an iron ore beneficiation plant. Hyperbaric filters, high-capacity filter presses and vacuum filter technologies for disc, drum and horizontal belt filters are designed precisely to meet the different material parameters needed to efficiently produce metallic iron. In addition to the standard equipment for vacuum filtration and 10m diameter thickeners, our company provides mining-specific filter presses and hyperbaric filtration. These meet the strict requirements for the finest iron ore used in pellet production.
With our products, customers also gain access to one of the world's largest manufacturers for solid and liquid separation equipment. From initial consulting to service agreements, plant optimization, automation, spare parts, and training programmers, the company is always looking for new ways to help minimize downtime and increase predictability while raising production efficiency.
Please enter your questions, such as ball mill: the type of raw material, feed size, capacity, specifications and the final product size, we will answer your questions as quickly as possible according to your needs.
Now purchasing our products will enjoy the lowest discount, please call our hotline: 0086-0371-63313738